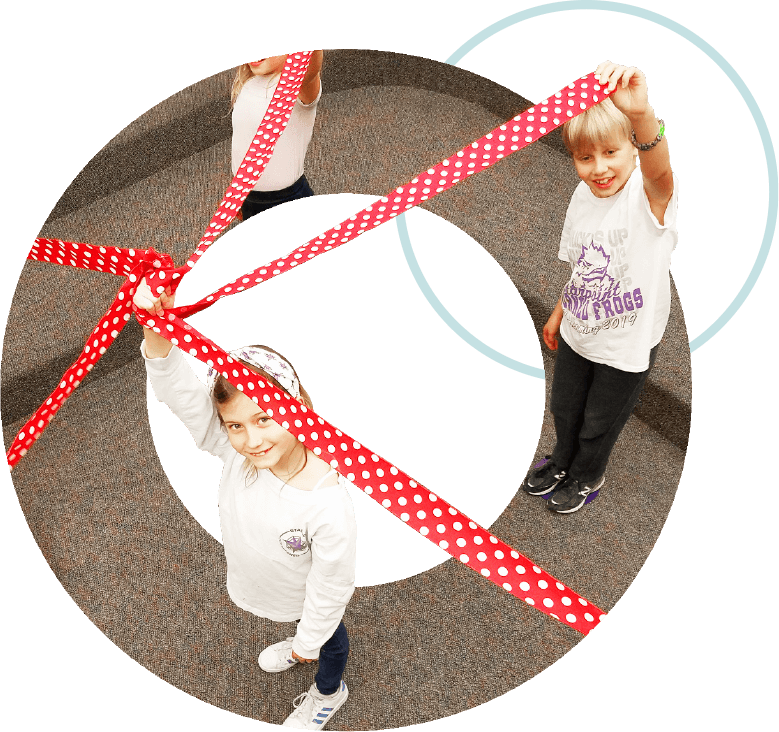 Videos & Podcast
An archive of how The STREAMliners and SEL programs work along with classroom examples.
Also, Founder and Chief Executive of The Artist Outreach, Joseph Vincelli extends his efforts outside of the classroom with his educational podcast "In The Groove". Each episode features various discussions regarding rhythmic vocabulary, emotional leaning, expertise from special guests, and much more.
Rhythmic Vocabulary Purpose
This video will explain why and how our Rhythmic Vocabulary program works for lower elementary students. As well, toward the end of the 4-minute video, you will hear marked differences between a pre/post test of a participating student.
Rhythmic Vocabulary Audio Measurement Tool ™
This video demonstrates how our RVAMT works to develop phonetics and reading skills through the continual use of rhythmic exercise.
STREAMliner Classroom Samples
Rhythmic Vocabulary Class
Here are students practicing Rhythmic Vocabulary with one of our teaching artists. We use vocabulary words that are provided by the class' academic teacher to allow continuity and create a better chance for phonetic improvement.
Suffix -sh Words for Association
Using the weekly vocabulary list provided by the teacher, we create songs that support the at-hand language concept (such as short vowels). While the songs are played, kinesthetic movements are used to help reinforce each words' meaning.
This helps students understand and retain the current math concepts being taught by the academic teacher. Using mnemonics (musical/rhythmic phrases to help students remember curriculum) as a fun and memorable approach, we aid in the comprehension of addition and subtraction sentences.
Song Creation Improvisation
Our music producer only assists in the creative production, encouraging students to approach musical problems with critical thinking, similar to that of coding techniques. 
This creative and therapeutic program helps develop inclusive historical perspectives by learning how people of color have contributed to modern American music. It increases creative expression, technology-based critical thinking, and self-esteem.
Students independently create songs with an iPad, utilizing the GarageBand application. This program is focused on taking risks, not perfection; it teaches children how to explore and discover music on their own.
"In The Groove" Series Podcast
Episode 10
Joseph Vincelli and Joel McCray discuss re-booting the brain for better creative results – escaping technology to allow for explorative ideas.
Joseph Vincelli also interviews Hector Garcia, Manager of Strategic Services – AT&T Performing Arts Center, discussing the importance of the arts community in Dallas.
Episode 9
Joseph Vincelli and Joel McCray discuss cataloging in the brain and effectively unloading the storage bin.
Joseph Vincelli's interviewee is Glenn Ayers, Cultural Affairs Manager for the City of Dallas.  They discuss the strategy for the arts in the city.
Episode 8
Joseph Vincelli interviews Dr. Gary Gibbs, Executive Director of the Texas Commission on the Arts, and Robin Davis, long-time teacher and professional educator in the DFW area.  They discuss the future of arts in Texas during a post-covid world and cross-curricular teaching & educating of students with special needs.
Episode 7
Joseph Vincelli and Joel McCray discuss song creation in school system and how it stimulates creativity, provides an outlet of expression, and a system of creating ideas and songs.
Joseph Vincelli also interviews, Reginia Crane, principal of The Phoenix Academy of Mansfield ISD, discussing her innovative ways of changing the image, the label, and results of an alternative school program.  She did so by generating a self-paced, holistic, educational approach.
The Artist Outreach also provides a song creation program for Phoenix Academy, and Joseph Vincelli and Reginia Crane discuss the impact the class has had on some of the students.
Episode 6
The Artist Outreach serves a great treat, pun intended.  Joseph interviews Chef Burkhardt, Culinary Nutrition Teaching Artist for The Artist Outreach. They discuss culinary nutrition as an art form and how nutrition affects how we feel and how we perform.  This episode also introduces positive changes that can be made to improve our overall health.
Episode 5
Joseph Vincelli and Joel McCray discuss the positive effects of creativity as it follows the path from imagination to tangibility.  
The Artist Outreach also interviews Lisa Reiling and Erin McCurdy with Recovery Resource Council discussing the long and effective partnership they have had.  
Recovery Resource Council (RRC) provides a broad range of services from recovering from addictions to healing the family. 
The Artist Outreach offers a number of enriching programs for RRC in a collaborative effort to have a positive impact on many lives.  
Episode 4
Joseph Vincelli discusses education and "Music Affects" and how music affects the soul and emotions.  He also discusses how songs, poems, lyrics, stories, and more are created by The Artist Outreach to effectively improve how students learn, academically.
Joseph also interviews, community leader, Katherine Wagner, CEO of the Business Council for the Arts, discussing its vision to encourage North Texas to grow the arts and encourage the business community to connect and take more interest in the arts.
Episode 3
Joseph Vincelli interviews Dr. David Vroonland, the superintendent of Mesquite ISD, about his vision for education and why arts should be integrated more to improve the students learning experience.  
Joseph and Dr. Vroonland also discuss social emotional learning (SEL) and the positive impact of rhythmic vocabulary and streamliners on the fluency of elementary students.
Episode 2
Joseph Vincelli – the Founder and Chief Executive of The Artist Outreach & Joel McCray – Contributing Curriculum Writer & Producer, discuss levels of sound and the creativity inspired by "Golden Music" – silence.  
Joseph Vincelli also interviews Matt Kramer, CEO, The Catholic Foundation, and discusses the history, vision, and impact of the foundation.E
Episode 1
Joseph Vincelli – the Founder and Chief Executive of The Artist Outreach & Joel McCray – Contributing Curriculum Writer & Producer, discuss rhythmic vocabulary and the effectiveness of The Artist Outreach's streamliner program.  
Joseph Vincelli also interviews Dr. LaDonna Gulley,  Director of Leadership & Empowerment, Mesquite ISD, on social and emotional learning – empowerment and dignity.